Hello Everyone,
This year with Stoil decided to check for a suitable MUM near Bulgaria to attend – we were wondering between the Turkish, Albanian and Romanian's MUM.
The Romanian one seemed as a convenient choice, because it was going to be held in the end of October (29th) and the official language was stated to be English.
The conference took place in Radisson Blu Bucharest – in the center of the city, the location is quite convenient.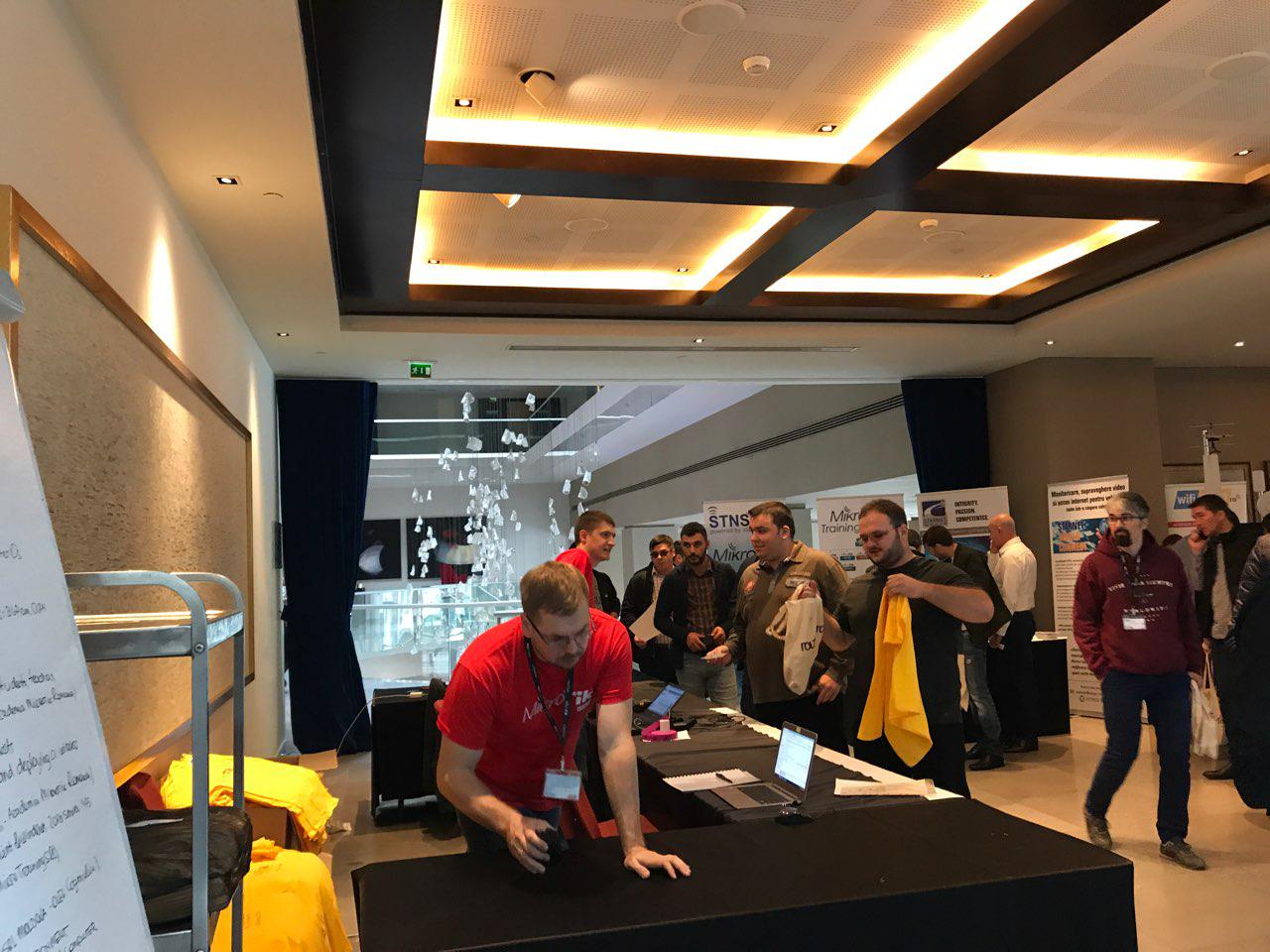 We have purchased the tickets (USD 30 – lunch and license) around two months earlier.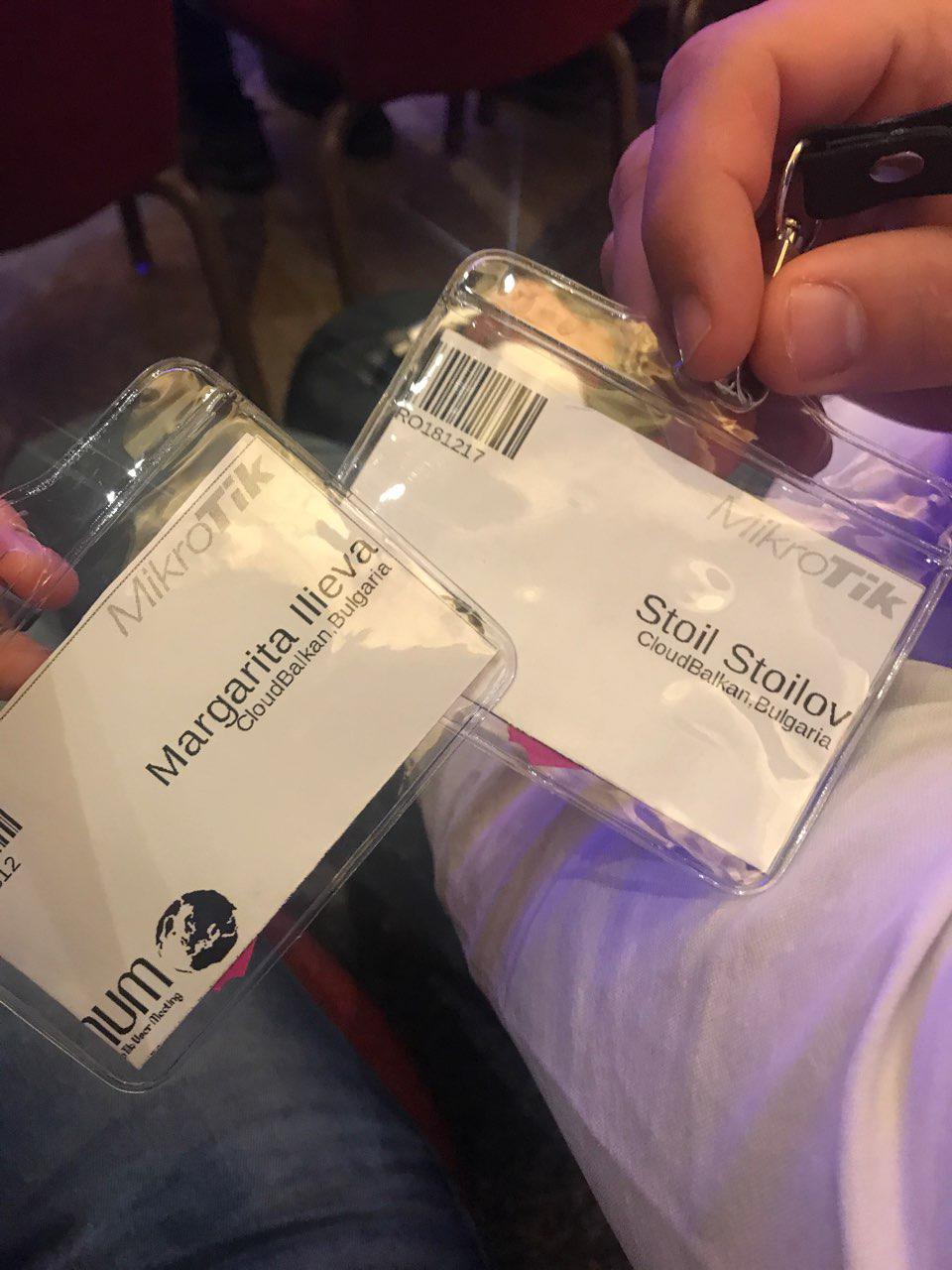 The check-in organization was quite smooth, around an hour after the begging of the check-in the "Opening and introduction, new products by MikroTik" lecture was held.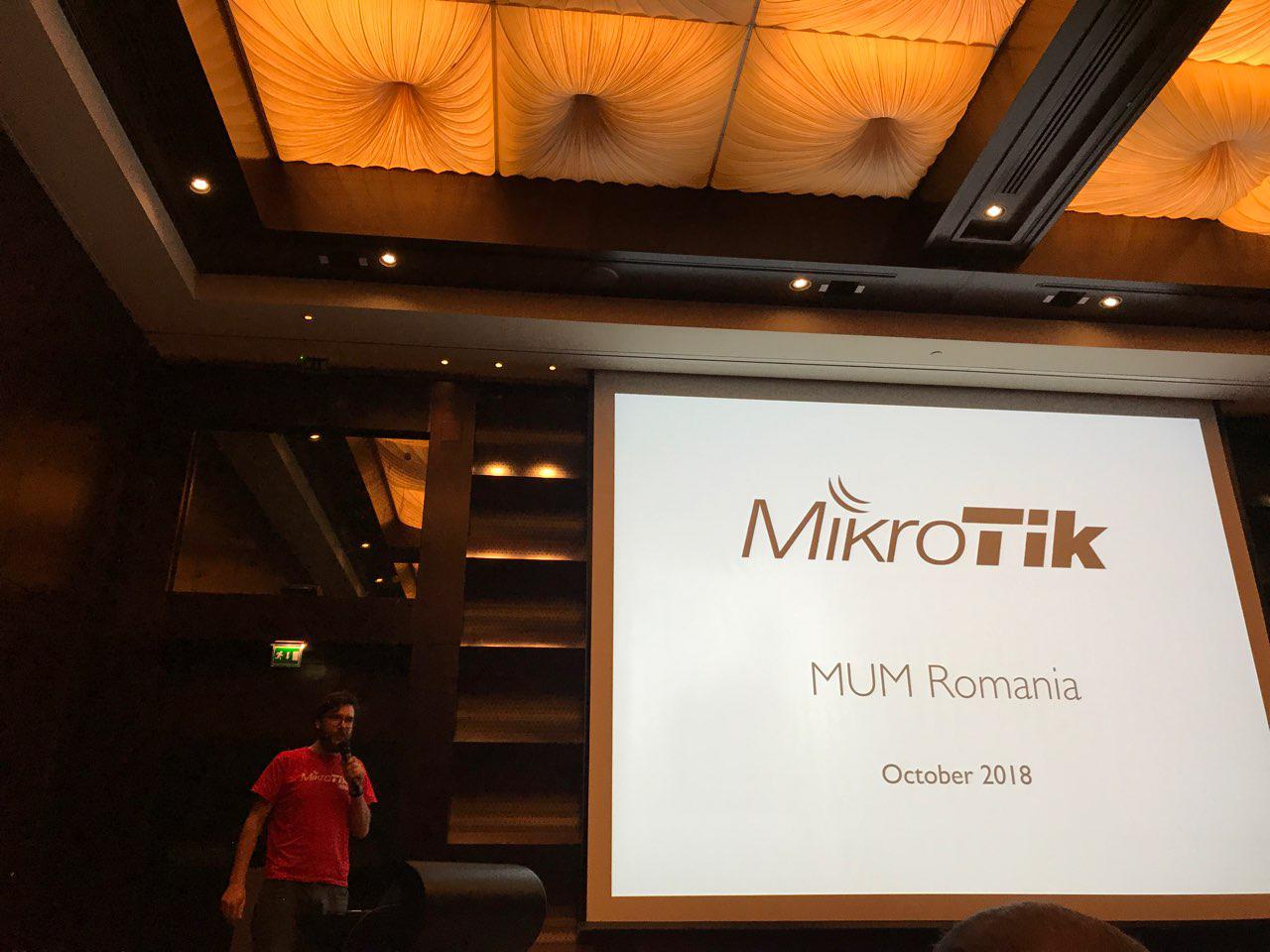 There were numerous of interesting new devices and gadgets.
One of them was the "LtAP mini LTE kit"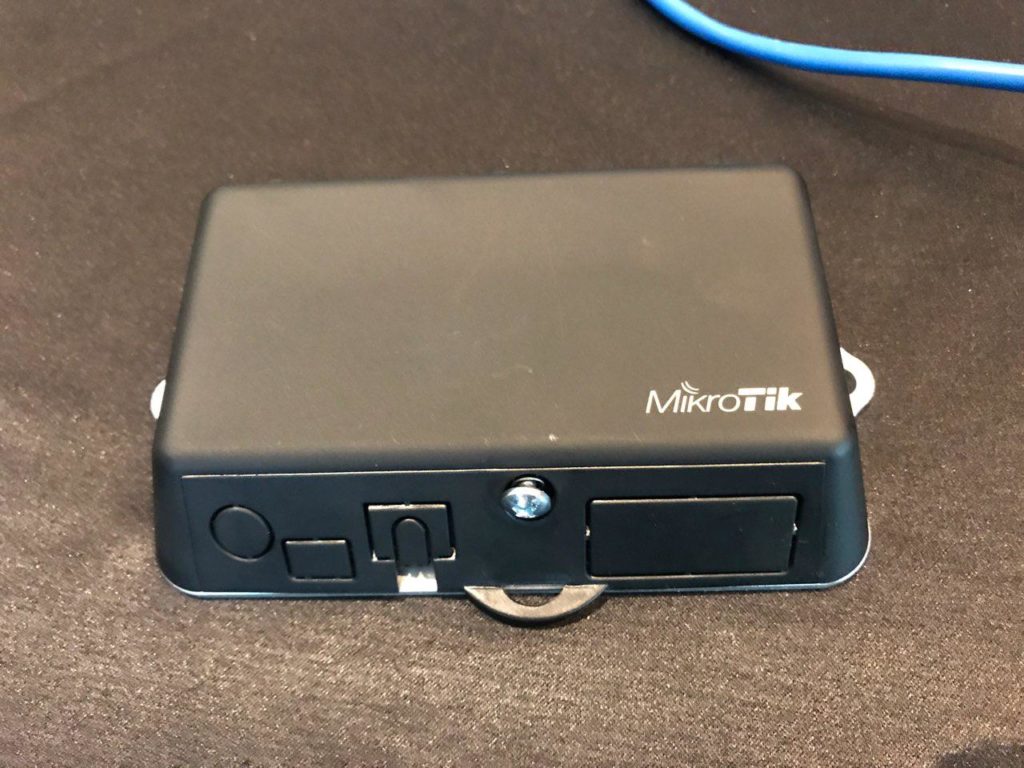 From Mikrotik Website: "The LtAP mini LTE kit is a small waterproof wireless access point with a built in cellular modem that supports 2G, 3G and 4G (LTE) connectivity on International LTE bands 1,2,3,7,8,20,38 and 40."
It has two SIM slots and integrated GPS support, which is quite useful to trаck a location real time, and a lot more.
It seems to be available in the shops, so if someone has already grabbed it – share some experience 😀
The next gadget is the "PWR-line AP", which is not yet stated on the Mikrotik's website and currently there is no official price for it.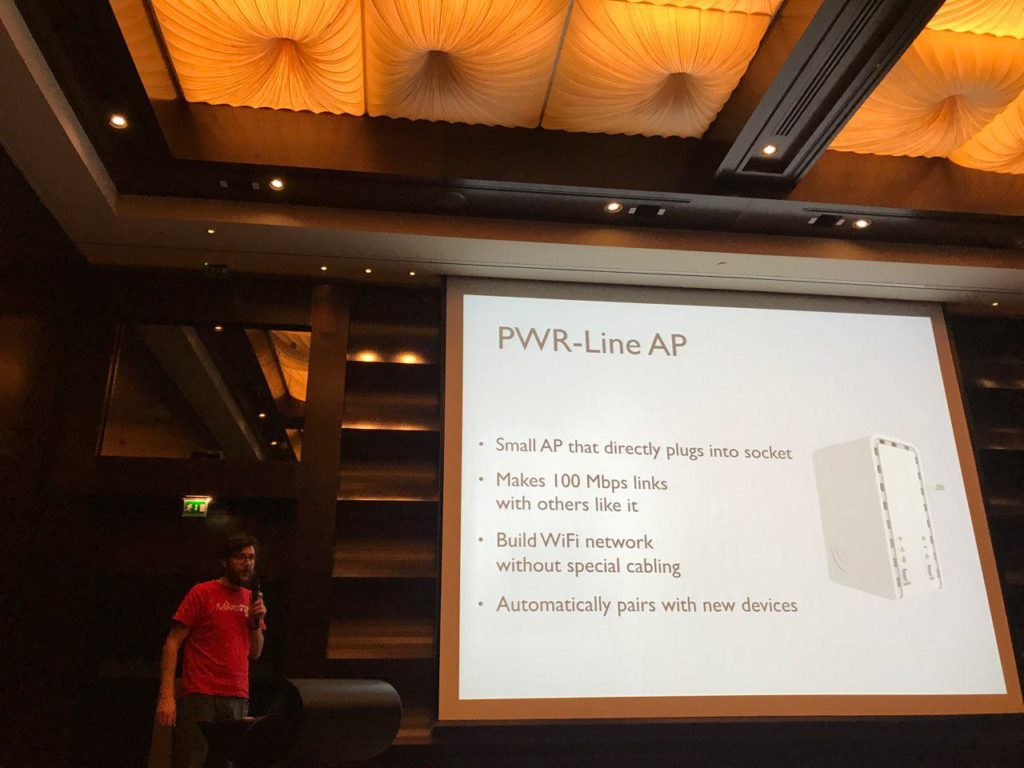 There is a lot of interest around this little guy, you can check the forum discussion about it here.
As stated above it automatically pairs with new devices. The presenter from Mikrotik gave an example from his daily life – he had an issue with the wireless range in his apartment and tried this guy above, which he just plugged into the socket and it automatically connected to his other Mikrotik. Once this is officially announced in sale we will check it out.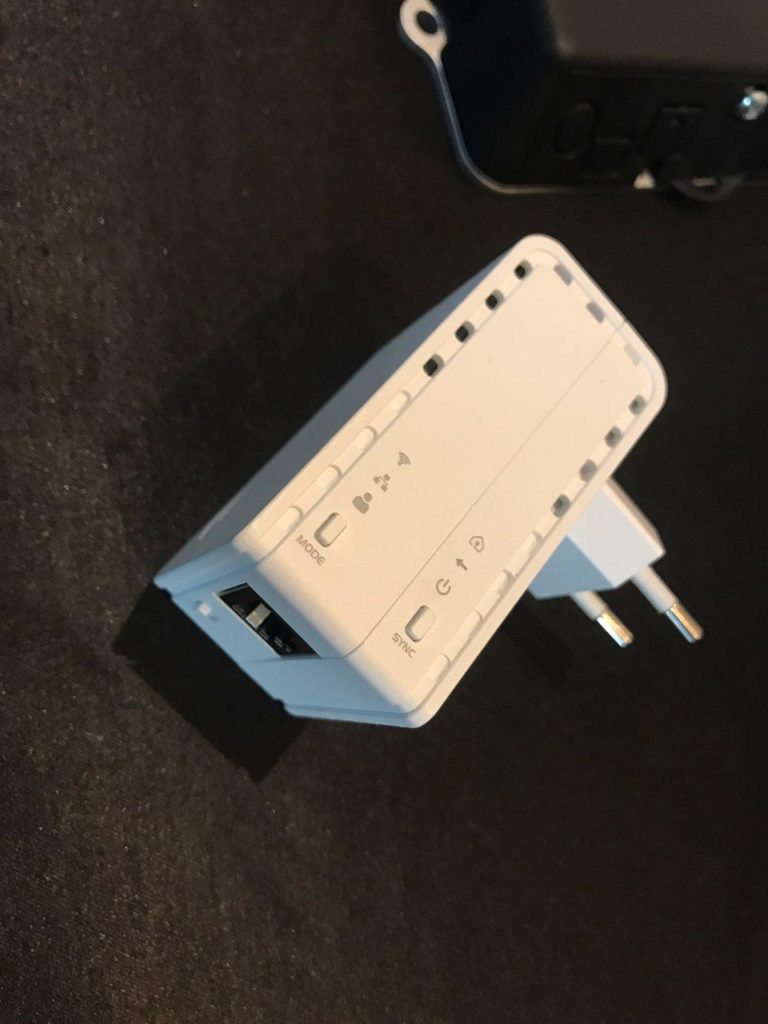 Along with them, CWDM-MUX8A (passive MUX/DEMUX unit) was announced: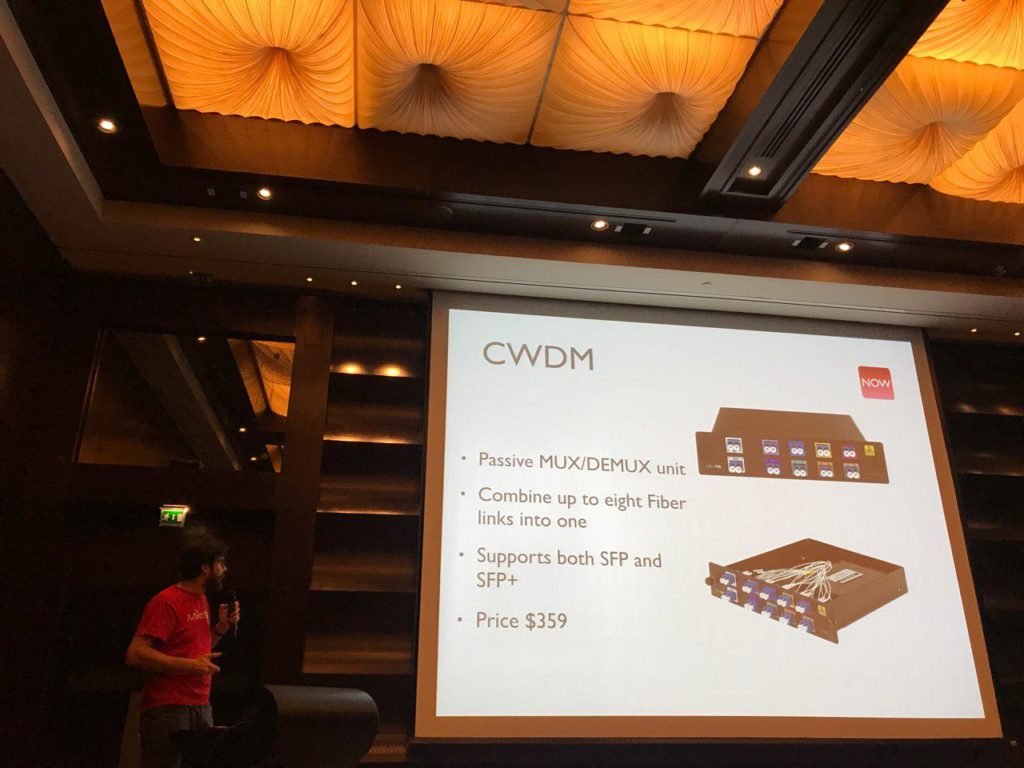 From Mikrotik Website: "You can use a single optical fiber cable to create up to eight independent 1.25Gbps SFP (up to 40km) or 10Gbps SFP+ (up to 10km) links, offering more affordable alternative to installing more fiber or leasing additional fibers. You can even use 1.25Gbps modules and 10Gbps modules at the same time."
Which sounds pretty nice, we will see it.
And now my favourite part and honestly I can't wait this to be announced in sale, which up to the presenter will be in Q1 of 2019.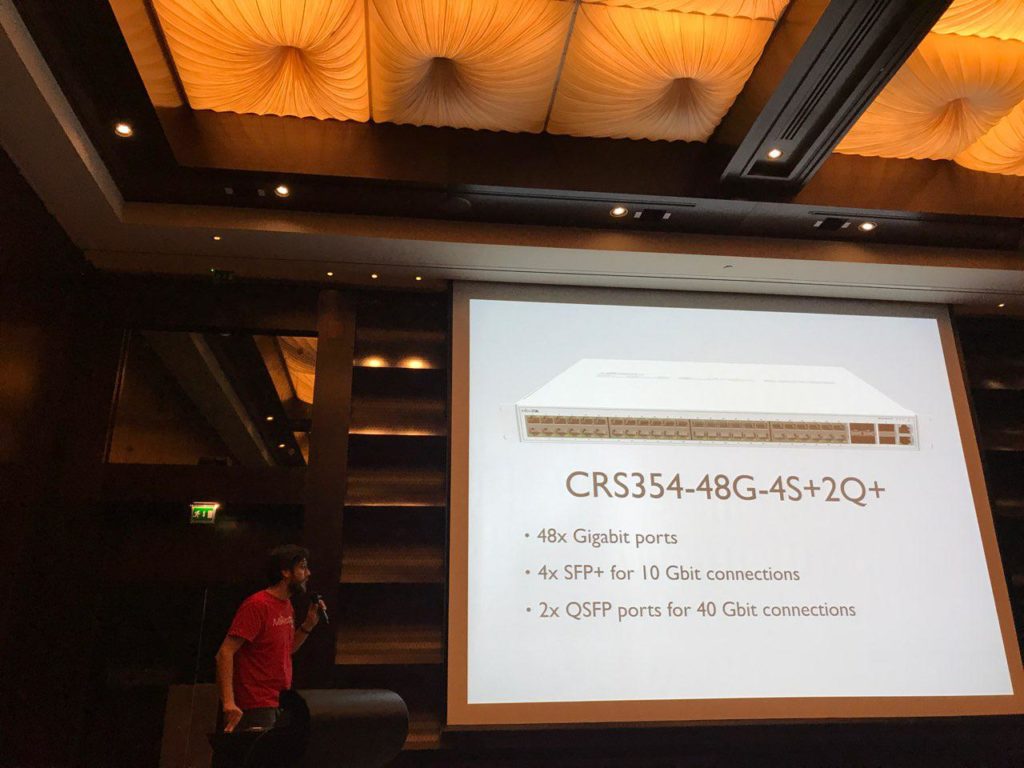 So far so good 😀 and that was the one of the few things we heard in English.
When the first lecture started the talk was in Romanian and for our luck the slides were in English.
I have checked the official language stated in the website and it has changed to Romanian – such a magic, and there was no informative email to let us know.
There was only one lecture in English and actually the slides for the next lectures, were in Romanian, too.
The overall experience was great, the European MUM is announced – it will be in Vienna, Austria, March 07 – 08, 2019 – sounds nice.